A Simple Formula to Answer "Tell me about yourself"
Talk about the present. For example, you can talk about what your current education is, or what are you currently doing. You can also talk about its scope, and maybe about a big recent accomplishment. You can also talk about your past where you can tell the interviewer how you got there. You can also talk about your previous experience that's relevant to the job. Lastly, you can talk about what you're looking to do next and where you see yourself in the future!
Tell Me About Yourself Best Answer
Keeping all the above-stated tips in mind, here's what a good tell me about yourself sample answer for freshers would look like:
"My name is ______, and I am interested in biology and human physiology. I have always been curious about studying biology as both my parents are doctors, and discussions with them have expanded my knowledge of the healthcare industry.
I was the co-Leader of the medical club and volunteered at my parent's hospital during high school. All this hands-on experience taught me how to interact with patients and hospital administrators. My strengths are excellent leadership skills, problem-solving, and taking the initiative to work.
My goal is to complete my major in human physiology and contribute to cancer studies. After completing graduation, I would like to work in research."
Why do College Interviewers Ask This Question?
Before you answer the question "tell me about yourself" in a college interview, try to put yourself in the shoes of the interviewer. Understanding why an interviewer asks this question enables you to focus on the intent of the inquiry and develop a logical response. This question is asked by interviewers because it corresponds with the main aim of the college interview—getting to know you. An interviewer wants to know who you are and what you would bring to the student body. Allowing you to speak allows an interviewer to discover something about you that they would not have known otherwise.
The "tell me about yourself" question facilitates the transition from casual conversation to the main topic of the interview. An interviewer prefers to set the framework before diving into difficult topics. Starting with a conversational, open-ended question can put you at ease and allow for a more natural flow of the interview.
Finally, an interviewer may utilise details from your response to influence the next part of the interview. Remember that a good college interview should feel like a constructive discussion. Something you mention in your response might be a fantastic transition into the following topic or offer the interviewer an idea for something to bring up later.
Start your journey, track your progress, grow with thecommunity and so much more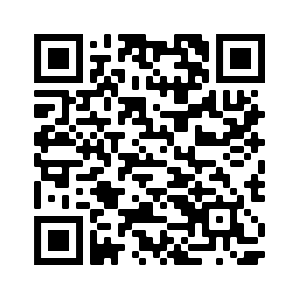 An OTP has been sent to your registered mobile no. Please verify
Attend live classes
Revise with short form content
Learn through pre-recorded courses
Engage through our trainer-led community
Download the Leverage IELTS App now
Attend live classes
Revise with short form content
Learn through pre-recorded courses
Engage through our trainer-led community
Getting admission to a university abroad is a dream of many, but going through the whole application procedure can be quite nerve-wracking. Universities abroad have become highly selective in choosing the right candidates. One's exceptional grades are not sufficient, rather what stands you apart from the competition matters more. Therefore, when applying for your dream university, you must prepare for frequently asked questions like "tell me about yourself", whether you are writing a statement of purpose or appearing for a face-to-face interview. This blog elaborates on the key essentials you must mention while answering the question "tell me about yourself" along with helpful tips and examples to make sure you ace your university application!
Also know How to Ace Your Self Introduction in an Interview?
AMITY INTERVIEW QUESTIONS |FULL DAY PROCEDURE|