The hiring manager may ask something like, "How Would You Describe Yourself" or, "Tell Me Five Adjectives That Describe You".
The average person will list a few adjectives and be done with their answer. Then they'll wonder why they never got the job offer.
Saying you are smart, loyal, organized, and creative holds little weight. Anyone can say these things.
If you want the job, it's essential that you use these words to tell a story.
In this article, we'll share some of the best words to describe yourself in an interview, but more importantly, we'll show you how to turn these words into a compelling story.
We've also broken down these words into professions to help you better choose the adjectives that are fitting for your line of work.
How to describe yourself: A step-by-step guide
When an interviewer asks you to introduce yourself, they're asking you to describe yourself. Since that's a broad question, you'll need to create a structure for it. Here's a simple introduction structure you can use:
Personal details
Three adjectives
Your achievements
Expectations setting
When you start a conversation with someone you just met, you don't go straight to the point.
The same in interviews. Start by telling your name and where you live. You don't have to go into detail, but it helps to let the interviewer know about your living arrangement, such as who you live with and if you have pets.
It is your chance to inject warmth into the conversation. Don't be afraid to be a little candid, as long as it's appropriate for the situation. For example, you can say you like the city you're living in, and that's why you're looking for work there if the job you're applying for is in the same area.
Example answer:
"I'm (name). Pleasure speaking to you. Right now, I live in (city) by myself/with my family/with my partner. I lived here my whole life/moved here for work/when I was (age).
I've heard good things about (organization) in (industry), and it's located in a great place. So I decided (organization) is a great company to pivot my career to after (years of employment) at (company name)/finishing (degree name) from (university name)."
We'll cover this more in-depth later. For now, what you need to know is that these three words are your most defining traits at work. Go for powerful adjectives open for further elaboration.
Example answer:
"If I had to pick three adjectives to describe myself, I'd choose resourceful, encouraging, and results-driven.
I'm resourceful because I find ways to deliver even in high-pressure situations. I'm quick to find new solutions if the current methodology is lacking. At the same time, I keep my team's morale up by hearing out their problems and reminding them to take a breather when needed.
Being resourceful and encouraging to my team helps us achieve our set goals and tweak them so we don't plateau in growth."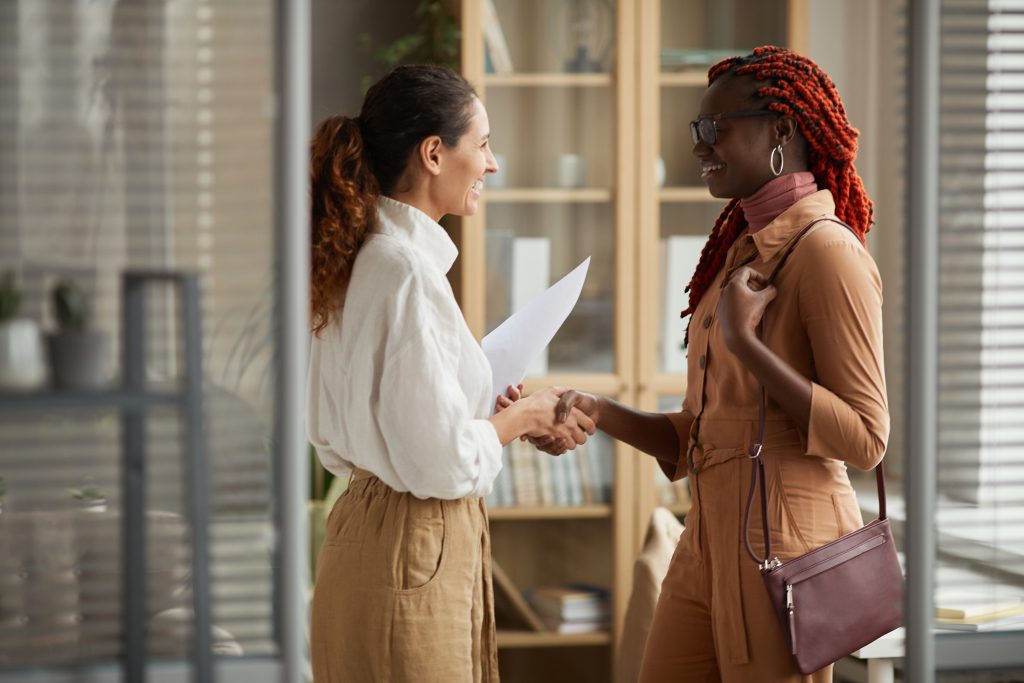 Focus on achievements and milestones related to the job posting. In our example, the focus will be on someone applying as a content marketing manager. This person needs to use assertive language when citing concrete examples to drive home that they're a value-add to their potential employer.
Example answer:
"In my last company, I was responsible for a 200% increase in blog traffic. By working inter-departmentally, I spearheaded an overhaul of schedules and campaigns that grew our audience. And by creating a relay system with our BDR team, we doubled our conversion rate."
If given the opportunity, you should try to set expectations for what you can bring to your potential employer. As much as possible, do this after you've asked questions about their company, and why they need the position they're hiring for. That way, you can tailor your answer to their needs.
Example answer:
"If I become your content manager, I can take stock of your organization's current needs and identify what strategies are needed to meet them. We can then work on a long-term plan to work on neglected goals and create new ones we can achieve per quarter. I can also introduce team bonding exercises I developed in my last place of work, proven to improve morale and synergy."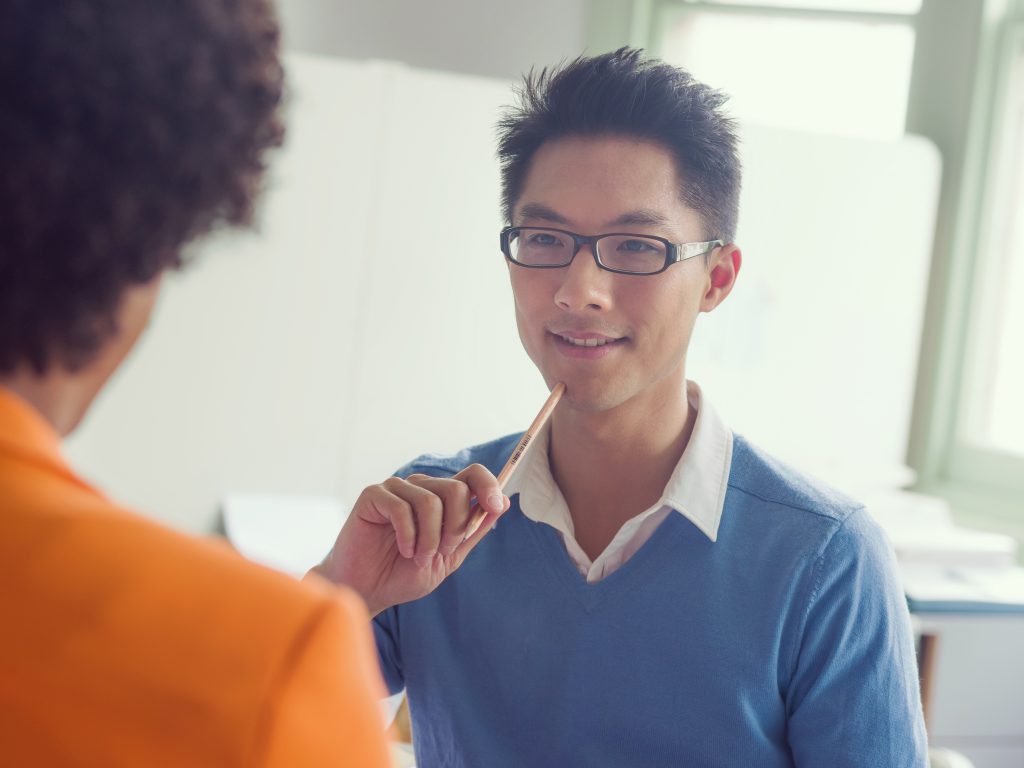 Positive Words to Describe Yourself
Describing yourself in a few words to someone who doesn't know you is tough. It's worth spending some time figuring out how you can make a great first impression, because once formed, first impressions are hard to shake.
Regardless of the situation, the key to describing yourself is to stay upbeat and positive. Now is not the time for humility. The best words to describe yourself will be those that honestly capture your positive qualities.
Here's a list of positive words that can be used to describe yourself for any situation:
Accomplished
Accomplished leader with demonstrated background applying innovative ideas to drive growth, productivity, and profitability for both Fortune 500 corporations and private equity-backed start-ups.
DESCRIBE YOURSELF IN 3 WORDS! (How to ANSWER this Tricky Interview Question!)